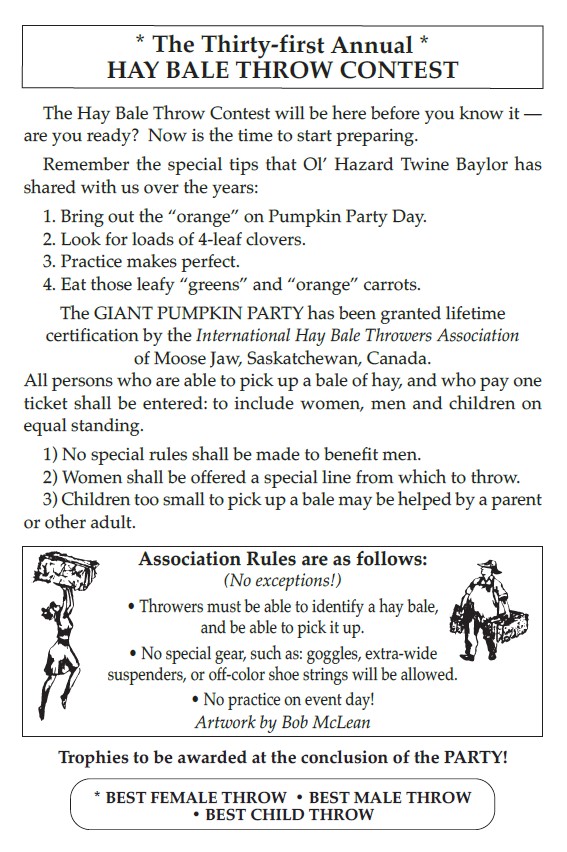 The Hay Bale Throw Contest will be here before you know it — are you ready? Now is the time to start preparing. Remember the special tips that Ol' Hazard Twine Baylor has shared with us over the years:

1. Bring out the "orange" on Pumpkin Party Day.
2. Look for loads of 4-leaf clovers.
3. Practice makes perfect.
4. Eat those leafy "greens" and "orange" carrots.
The GIANT PUMPKIN PARTY has been granted lifetime certification by the International Hay Bale Throwers Association of Moose Jaw, Saskatchewan, Canada.
All persons who are able to pick up a bale of hay, and who pay one ticket shall be entered: to include women, men and children on equal standing.
1) No special rules shall be made to benefit men.
2) Women shall be offered a special line from which to throw.
3) Children too small to pick up a bale may be helped by a parent or other adult.
---