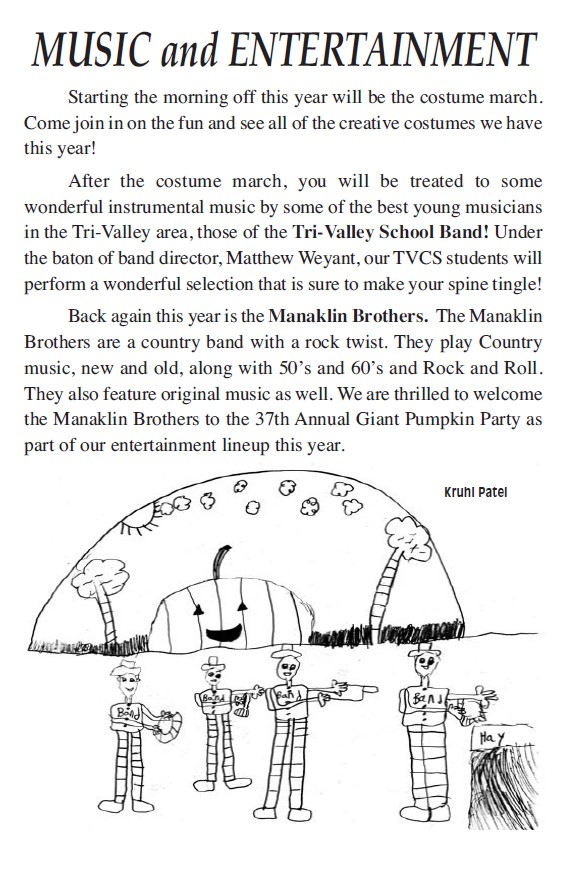 Starting the morning off this year will be the costume march. Come join in on the fun and see all of the creative costumes we have this year!
After the costume march, you will be treated to some wonderful instrumental music by some of the best young musicians in the Tri-Valley area, those of the Tri-Valley School Band! Under the baton of band director, Matthew Weyant, our TVCS students will perform a wonderful selection that is sure to make your spine tingle!
Back again this year is the Manaklin Brothers. The Manaklin Brothers are a country band with a rock twist. They play Country music, new and old, along with 50's and 60's and Rock and Roll. They also feature original music as well. We are thrilled to welcome the Manaklin Brothers to the 37th Annual Giant Pumpkin Party as
part of our entertainment lineup this year.
---