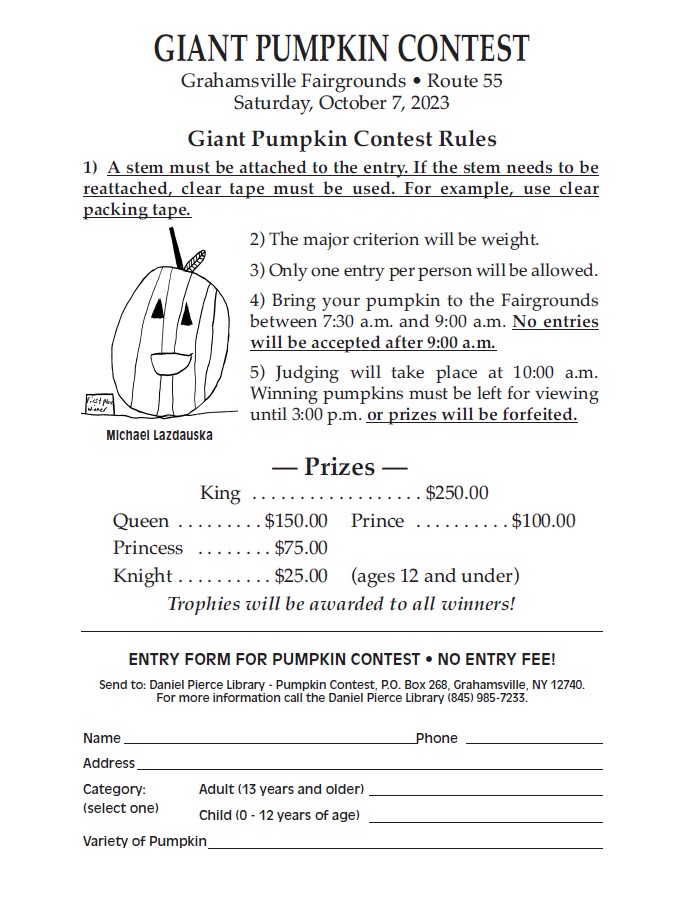 Giant Pumpkin Contest Rules

1) A stem must be attached to the entry. If the stem needs to be reattached, clear tape must be used. For example, use clear packing tape.
2) The major criterion will be weight.
3) Only one entry per person will be allowed.
4) Bring your pumpkin to the Fairgrounds between 7:30 a.m. and 9:00 a.m. No entries will be accepted after 9:00 a.m.
5) Judging will take place at 10:00 a.m. Winning pumpkins must be left for viewing until 3:00 p.m. or prizes will be forfeited.
— Prizes —
King - $250.00
Queen - $150.00
Prince - $100.00
Princess - $75.00
Knight - $25.00 (ages 12 and under)

Trophies will be awarded to all winners!
---